Initiatives for Sustainable Development Goals
With the corporate philosophy ofhhcin mind, Eisai has been conducting various initiatives, not limiting to making medicines, but expanded to improving access to medicines or providing solutions to regional healthcare systems, and so on. The medium-term business plan 'EWAY 2025' sets out a goal for Eisai to become a "Medico Societal Innovator," or in other words, "a company that changes society through making medicines and providing solutions." In order to realize this corporate aspiration, Eisai works on eliminating various gaps on treatment or care, that exist throughout the world. And Eisai believes that these initiatives lead to the achievement of the United Nation's 17 Sustainable Development Goals (SDGs).
Through the initiatives listed below, Eisai will endeavor to contribute to the achievement of SDGs.
No Poverty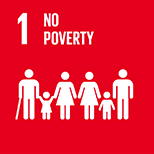 Aim to contribute to patients by expanding middle-income class through improvement of access to medicine and health and welfare
Good Health and Well-Being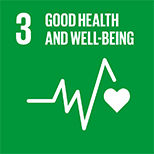 Creation of innovative medicines
Provision of not only medicines, but also solutions
Initiatives to eliminate neglected tropical diseases (NTDs) which spread in developing countries
Provision of Eisai products based on Affordable Pricing Policy in developing and emerging countries
Gender Equality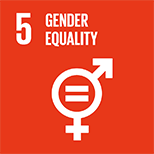 Initiatives to enhance diversity
Aim to achieve the target proportion of women in the company's management position in fiscal 2020 as 10% at Eisai Co., Ltd.
Clean Water and Sanitation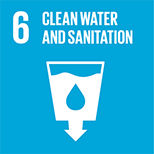 Handling the risk of water shortage through the efficient use of water resources
Responsible Consumption and Production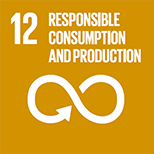 Establishment of a recycling-oriented society
Initiatives to reduce the amount of waste generated, increase the rate of recycling and decrease the amount of waste
Climate Action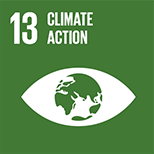 Formation of a low-carbon society
Aim to reduce domestic CO2 Emissions by 23% versus fiscal 2005 by fiscal 2020
Partnerships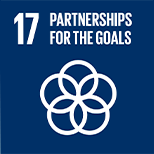 Partnership with academia and corporations for creating innovation in priority areas
Partnership with United Nations organizations, non-profit organizations, research institutions, academia and others to expand access to medicine