Eisai has been selected for the following Social Responsibility Indexes.
2018 Constituent MSCI Japan ESG Select Leaders Index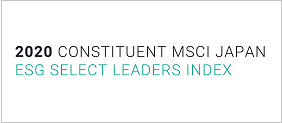 An index that captures the comprehensive Environmental, Social and Governance (ESG) risk for equities with outstanding ESG ratings relative to their sector peers from among the top 500 equities in terms of market capitalization.
2018 Constituent MSCI Japan Empowering Women Index (WIN)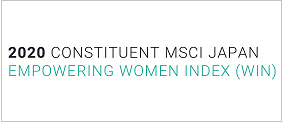 An index that selects companies in terms of attracting, retaining and promoting women, as well as advancing gender diversity. Selection is based on data regarding female employment disclosed according to the Act on Promotion of Women's Participation and Advancement in the Workplace as well as information publicly disclosed by companies such as company policy on gender diversity.
FTSE4Good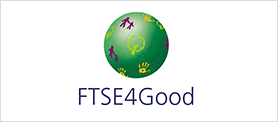 The FTSE4Good Index Series is a stock index series designed to promote investment in companies that meet the global standards of ESG practices.
FTSE Blossom Japan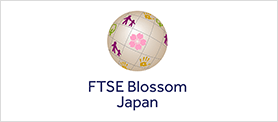 The FTSE Blossom Japan Index is an indicator to measure the performance of Japanese companies that demonstrate strong ESG practices.