Eisai has been selected for the following Social Responsibility Indexes.
Dow Jones Sustainability Asia Pacific Index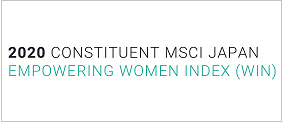 RobecoSAM AG (Switzerland) and S & P Dow Jones Indices LLC (USA) launched the world's first SRI indices in 1999 which evaluate the sustainability of companies on the basis of economic, environmental and social factors.
RobecoSAM (Switzerland) Sustainability Award Industry Mover 2017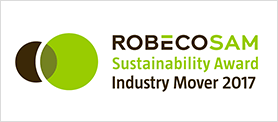 RobecoSAM showcases outstanding companies based on assessment of economic, environmental and social initiatives and information disclosure.
2017 Constituent MSCI Japan ESG Select Leaders Index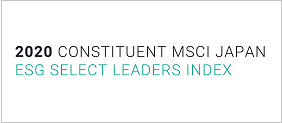 An index that captures the comprehensive Environmental, Social and Governance (ESG) risk for equities with outstanding ESG ratings relative to their sector peers from among the top 500 equities in terms of market capitalization.
FTSE4Good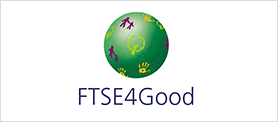 The FTSE4Good Index Series is a stock index series designed to promote investment in companies that meet the global standards of ESG practices.
FTSE Blossom Japan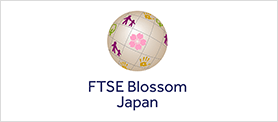 The FTSE Blossom Japan Index is an indicator to measure the performance of Japanese companies that demonstrate strong ESG practices.