IR GRAND PRIX AWARD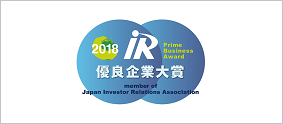 Japan Investor Relations Association recognizes companies which have been highly accredited in the investment community for their understanding and promotion of IR activities. Eisai has received the IR Grand Prix Award for the second time following 2006.
Dow Jones Sustainability Asia Pacific Index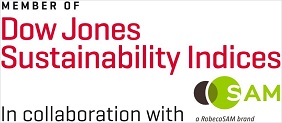 RobecoSAM AG (Switzerland) and S & P Dow Jones Indices LLC (USA) launched the world's first SRI indices in 1999 which evaluate the sustainability of companies on the basis of economic, environmental and social factors.
2020 Constituent MSCI Japan ESG Select Leaders Index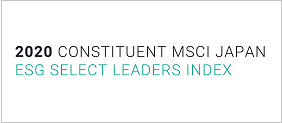 An index that captures the comprehensive Environmental, Social and Governance (ESG) risk for equities with outstanding ESG ratings relative to their sector peers from among the top 500 equities in terms of market capitalization.
2020 Constituent MSCI Japan Empowering Women Index (WIN)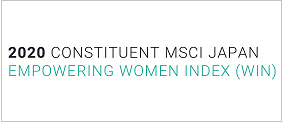 An index that selects companies in terms of attracting, retaining and promoting women, as well as advancing gender diversity. Selection is based on data regarding female employment disclosed according to the Act on Promotion of Women's Participation and Advancement in the Workplace as well as information publicly disclosed by companies such as company policy on gender diversity.
FTSE4Good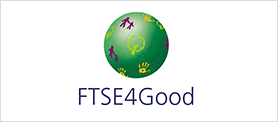 The FTSE4Good Index Series is a stock index series designed to promote investment in companies that meet the global standards of ESG practices.
FTSE Blossom Japan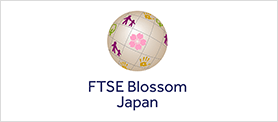 The FTSE Blossom Japan Index is an indicator to measure the performance of Japanese companies that demonstrate strong ESG practices.
Ethibel EXCELLENCE Investment Register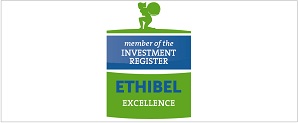 Ethibel EXCELLENCE Investment Register, selected by a Belgian independent nonprofit association Forum Ethibel, is the investment universe which consists of companies performing better in terms of Corporate Social Responsibility.
Access to Medicine Index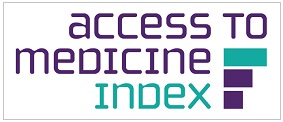 Compiled by the Access to Medicine Foundation once every two years, the Access to Medicine Index is a survey which evaluates 20 global pharmaceutical companies leading in initiatives for access to medicine issues in developing and emerging countries. Eisai has been ranked 11th in 2021.
Outstanding Health and Productivity Management Organization 2020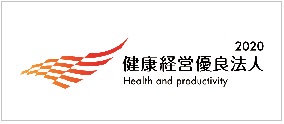 Japan's Ministry of Economy, Trade and Industry examines enterprises engaging in initiatives for overcoming health-related challenges in regional communities or for promoting health-conscious activities, and recognizes outstanding enterprises engaging in efforts for health and productivity management. Eisai has been certified as an Outstanding Health and Productivity Management Organization in the large enterprise category for the third consecutive year.
Second NIKKEI Smart Work Management Survey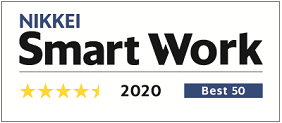 A survey that designates leading companies who are taking on the challenge of revolutionizing productivity through work style reform.
"Best Visionary Stories 2018" of Forbes Japan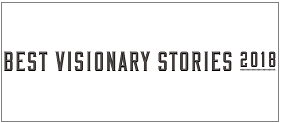 Forbes Japan's "Best Visionary Stories 2018" focuses on the long-term value of companies that are creating "sustainability."
Quantifying performance in both finance and ESG by "potential value (optimal level, "To Be")" and "practical economic value (current level, "As Is")," companies are ranked higher for having a smaller "value gap," that is, the gap between "To Be" and "As Is". In addition, companies are selected for presenting a vision while responding to drastic changes in the environment, as well as providing value to society.