Establishing a Global, Patient-Oriented Production System
"The quality of every single tablet, capsule, and ampule that we produce is integral to the life of the patient."
This is Eisai's general policy on product quality, with each employee keenly aware that every drug manufactured by us directly affects patients' lives. It is this conviction that is reflected in every aspect of our production activities and we believe that as long as there are people around the world in need of medicine, there exists a mission and a responsibility to continue to assure the stable supply of high-quality pharmaceutical products. To achieve this, the Eisai Group consistently strives for high quality through its introduction of a robust management system that oversees all processes from drug substance and formulation research to production and distribution.
Eisai's production division consists of nine manufacturing sites around the world, three Strategy Units (Product Strategy, Partnership Management, Biologics Strategy) and Headquarters (Strategic Planning, Cost & Budget Control, Talent Management, Promoting Socialization Programs). Under this structure, we implement end-to-end production which enables us to grasp patients' true needs in a timely manner and deliver products that realize satisfaction as soon as possible.
Product Units work to identify the specific needs of patients in each therapeutic area, and by aiming to provide formulations that address these needs and improve the convenience of packaging, as well as utilizing the latest technologies at various stages, realize the creation of products that lead to Customer Joy. In addition, we will optimize management at every stage, including the procurement of raw materials to production, packaging and distribution. All these production activities are fully supported by our Quality Assurance, CMO Management and Technology functions.
"Everything we do should reflect the needs of patients, their families, and customers". Based on this belief, we continue to work toward ensuring the stable supply of high-quality medicines throughout the world.
What is the demand chain ?
Under the concept of the "demand chain," besides the production and supply of products, the goal is to build systems to ensure that production activities and product improvements are actively geared to meeting the demands of patients.
A Global Structure to Ensure the Stable Supply of Medicines
The system that we have introduced enables us to distribute products on a global scale from multiple sites while also ensuring a stable supply of high-quality medicines to people around the world in times of emergency.
Japan Manufacturing Sites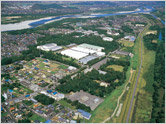 Kawashima Plant
| | |
| --- | --- |
| Location | Kawashima-Takehaya, Kakamigahara, Gifu |
| Site Area | 357,452m2 |
| Year Completed | 1966 |
| Characteristics | Manufactures prescription drugs (including film-coated tablets, fine granules and capsules) for domestic and overseas supply. Its manufacturing facilities have introduced an automated boxing system, with advanced packaging lines equipped with automated robotic arms and automated conveyor systems. |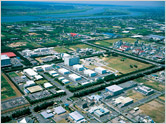 Kashima Plant
| | |
| --- | --- |
| Location | Sunayama, Kamisu, Ibaraki |
| Site Area | 239,664m2 |
| Year Completed | 1984 |
| Characteristics | Global production center for APIs. Performs dual functions of industrial research and API production as well as inspection of API production processes with the aim of commercial production at earlier stages of drug development. Continues to achieve in product quality improvement, stable supply, and environmental conservation through efficiency management changes to its manufacturing processes. |
EA Pharma Co., Ltd. Fukushima Plant
| | |
| --- | --- |
| Location | Shirasaka, Shirakawa, Fukushima |
| Site Area | 67,000m2 |
| Year Completed | 1986 |
| Characteristics | Manufactures prescription drugs. Has the capacity to manufacture a diverse range of formulations including tablets, granules, ointments and suppositories. |
Global Manufacturing Sites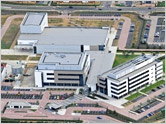 Location
European Knowledge Centre, Hatfield, Hertfordshire, U.K.
Site Area
60,000m2
Year Completed
2009
Characteristics
Having both packaging and oral solid dose manufacturing capabilities, the plant especially excels in handling packaging of low-volume multilingual products in Europe, where there is a particularly high linguistic diversity.
With regard to global products such as Halaven, Lenvima and Fycompa, the plant functions as a global production center, having commenced supply to countries in the Middle East, Africa, the Americas and Asia in addition to Europe.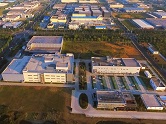 | | |
| --- | --- |
| Location | Suzhou, Jiangsu, China |
| Site Area | 134,000m2 |
| Year Completed | 2018 |
| Characteristics | Manufacturing hub mainly responsible for handling production and packaging of oral solid dose and parenteral prescription drugs for the Chinese market. The plant has the largest production capacity (formulation of approximately 3 billion tablets and packaging for approximately 5 billion tablets per year) under the Eisai Group and handles the formulation and packaging of products such as Methycobal, Aricept and Pariet for the domestic Chinese market. |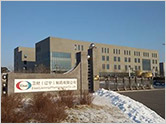 | | |
| --- | --- |
| Location | Benxi, Liaoning, China |
| Site Area | 113,595m2 |
| Year Completed | 2011 |
| Characteristics | Manufacture APIs and has the capacity to manufacture a variety of formulations such as tablets, capsules, granules, liquids and freeze-dried injections. |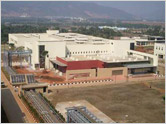 | | |
| --- | --- |
| Location | Vizag, Andhra Pradesh, India |
| Site Area | 200,000m2 |
| Year Completed | 2009 |
| Characteristics | Handles dual functions of API production and research into formulation production and APIs. Jointly responsible for Eisai's global API supply and serves as a supply center not only for emerging economies and the developing world but also developed countries, including Japan. In addition, the plant carries out a key role in Eisai's efforts to realize affordable pricing, and began production of antifilariasis medicine in August 2013 to provide at price zero to the World Health Organization (WHO) as a part of these efforts. |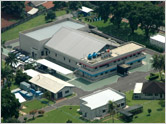 | | |
| --- | --- |
| Location | Bogor, West Java, Indonesia |
| Site Area | 30,000m2 |
| Year Completed | 1987 |
| Characteristics | Manufacturing site in charge of production and packaging of prescription drugs. There are currently plans to expand the market beyond Indonesia to include all the ASEAN countries in the future. |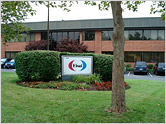 Baltimore Plant (U.S.)
| | |
| --- | --- |
| Location | Baltimore, Maryland, U.S. |
| Site Area | 8,455m2 (Gliadel Manufacturing area 1,840m2) |
| Year Completed | 1995 |
| Characteristics | The plant is responsible for the global supply of Gliadel Wafer, a biodegradable implant used during surgery for the treatment of brain cancer. The plant has received manufacturing approval from various countries worldwide, including Japan, the U.S. and EU member states. |