Promoting Open Innovation for a Cure for Alzheimer's Disease
As a leading company in dementia, we have always been at the forefront of innovative therapeutics for Alzheimer's disease (AD) with the creation of Aricept and LEQEMBI.
Given that AD drug discovery is currently a global "moonshot" project (challenging research and development aiming to create innovations based on bold ideas that are not extensions of conventional technologies), it is crucial for scientists from various sectors to concentrate their collective strengths, including specialized knowledge, ideas, and technology while fostering mutual trust and sharing a common goal. Our open innovation ecosystem has been created to realize this concept, aiming to create comprehensive solutions for prediction, prevention, treatment, and care in dementia through pharmacotherapeutics and non-pharmacotherapeutics.
Our Areas of Interest
We are seeking proposals from scientists with unique ideas and research programs in the following areas for the development of therapeutic drugs targeting AD and broader dementia, following amyloid β and tau.
Modulation of the Neuro-Glia-Vascular Unit in the Brain

Regulating interaction of neurons, glial cells and neuronal blood vessels in the brain to treat or reduce clinical decline due to neurodegenerative diseases such as AD and Parkinson's disease (PD).

Nerve Regeneration Without Transplantation

Ideas or programs for promoting the regeneration of the central nervous system and activating brain functions through a method that does not rely on cell transplantation.

Brain- or Cell-Specific Delivery Systems

Ideas or programs for developing technology to deliver therapeutic modalities such as antibody, nucleic acid drugs and others into the brain, or targeting specific cells in the central nervous system with therapeutic modalities, including small-molecule drugs.

Novel Fluid Biomarkers for Neurodegenerative Disease

Identifying novel blood, cerebrospinal fluid, or other body fluid biomarkers for neurodegenerative diseases other than AD, such as dementia with Lewy bodies, Parkinson's disease dementia, frontotemporal lobar degeneration, and others.

Brain Stimulation Techniques to Enhance Synaptic Connections

Ideas or programs to restore brain function by promoting synapse formation and strengthening neuronal circuits via brain stimulation including non-pharmacotherapeutics.
Open Innovation Achievements
Under the principles of trust, long-term commitment, collaborative work, and shared goals, we have formed partnerships with multiple universities and companies:
University College London (UCL)
In 1990, Eisai concluded a joint research agreement with UCL and have been conducting basic research on the central nervous system at the Eisai London Research Institute, which was established within UCL in 1993. Since 2012, we have developed our collaboration to leverage the extensive knowledge accumulated at UCL to create innovative medicines for neurodegenerative diseases. A Phase 2 clinical trial for E2814, an anti-MTBR tau monoclonal antibody, is currently underway.
Keio University
We have been collaborating with Keio University since 2017. Our joint efforts focus on the discovery of novel drug targets for AD through in-depth analysis of cohort studies managed by Keio University.
Washington University in St. Louis
Our collaboration with Washington University in St. Louis began in 2022, with the aim of establishing a novel conceptual framework for neurodegenerative diseases by employing cutting-edge technologies available at Washington University in St. Louis.
NEURii
In 2023, the research collaboration NEURii was initiated in conjunction with the University of Edinburgh, LifeArc, Health Data Research UK, and Gates Ventures. Our shared objective is to develop digital diagnostics and therapeutics for dementia by utilizing the vast amount of medical health data accumulated in the United Kingdom.
BioArctic AB
Since 2005, we have had a fruitful collaboration with BioArctic AB, focusing on the drug discovery of lecanemab. Our dedicated efforts in this collaboration have resulted in the traditional approval of lecanemab as a treatment for AD by the U.S. FDA in 2023.
Sysmex Corporation
In 2016, we established a collaboration with Sysmex Corporation with the goal of developing a blood-based diagnostic test for AD. Through our joint efforts, we successfully obtained an approval for an In Vitro Diagnostic (IVD) in 2022. This achievement marks a significant milestone in our pursuit of more accessible and effective diagnostic tools for AD.
By joining forces with these esteemed institutions and organizations, we strive to advance our collective understanding and capabilities of drug discovery in the field of neurodegenerative diseases.
Leadership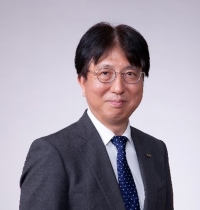 Teiji Kimura, Ph.D.
Senior Group Officer, Academia and Industry Alliance Officer, Deep Human Biology Learning (DHBL) Office, Eisai Co., Ltd.
Since October 2022, Teiji Kimura, Ph.D., has served as Academia and Industry Alliance Officer of the DHBL Office at Eisai Co., Ltd. In this role, he has been promoting initiatives to incorporate external knowledge and technology into internal research aimed at enriching the drug discovery pipeline, including digital therapeutics, as well as partnerships with diagnostic companies, to realize precision medicine.
Dr. Kimura began his career as a chemist in Eisai's Department of Neuroscience in 1987. From there, he contributed to multiple drug discovery projects in the central nervous system area and the generation of several candidate compounds, including a disease modifying treatment (DMT) for AD. In 2007, he was promoted to Head of Chemistry in Neuroscience, expanding his leadership to accelerate early lead finding drug discovery activities and successfully delivered an AD-DMT and an insomnia drug.
In 2010, Dr. Kimura was named Head of Global Discovery Research. In 2013, in addition to his role as the Head of Global Discovery Research, he was promoted to Deputy President of Neuroscience and General Medicine Production Creation Systems, a position in which he was in charge of the global central nervous system drug discovery activities, with a particular focus on neurology disease areas of AD, epilepsy and sleep. This unit contributed to the expansion of Eisai's central nervous system portfolio via a multi-faceted approach through the creation of AD-DMT such as lecanemab, insomnia medicine lemborexant, and expansion of indications for antiepileptic drug perampanel. In 2016-2022, he served as Chief Discovery Officer in the Neurology Business Group, overseeing all central nervous system discovery research across 4 global sites.
Dr. Kimura received a BS degree in Pharmaceutical Science in 1985 from Kyoto University, where he also received his MS degree in Bioorganic Chemistry in 1987. He also received his Ph.D. from Kyoto University Graduate School of Medicinal Chemistry in 1993. He took a Research Associate position at the Scripps Research Institute between 1995-1997.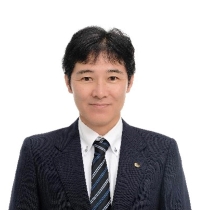 Yoshiharu Mizui, Ph.D.
Group Officer, Head of Collaboration and Incubation, DHBL Office, Eisai Co., Ltd., President of Eisai Innovation, Inc.
Since October 2022, Yoshiharu Mizui, Ph.D., has served as the Head of Collaboration and Incubation, DHBL Office at Eisai Co., Ltd. In this role, he is promoting initiatives to find external partners to collaborate and/or incubate science and business, and eventually incorporate technologies and assets into Eisai.
Dr. Mizui began his career as a biologist in Eisai's Department of Cardiovascular diseases in 1990. From there, he contributed to multiple drug discovery projects and led biology efforts that provided new targets and modulators for multiple therapeutic disease areas. In 2008, he was promoted to Head of Innovative Biology in the Next Generation Unit and contributed to early drug discovery in oncology and neurology.
In 2011, Dr. Mizui was transferred to Cambridge, U.S. to establish a new cancer genome company, H3 Biomedicine and led oncology drug discovery. In 2016, he was appointed as the Global Head of Business Development in the Oncology Business Group and contributed to multiple transactions. In 2019, he founded Eisai Innovation, Inc. in Cambridge and served as President, and began to invest in biotech startups globally.
Dr. Mizui received BS degree in 1988 from Kyushu University where he also received his MS degree in 1990. He also received his Ph.D. from Kyushu University Graduate School.
Inquiries
To learn more about Open Innovation, contact us here.