A Leading Global Research and Development-Based Pharmaceutical Company Headquartered in Japan
Established in 1941, Eisai is a pharmaceutical company operating globally in terms of R&D, manufacturing and marketing, with a strong focus on prescription medicines.
Over 80 years of history

More than 10,000 employees worldwide

¥ 744.4 billion annual revenue (FY2022)
More than 40 subsidiaries worldwide

15 Drug Discovery, Research and Development, and Clinical Research Sites

9 Production sites
EWAY Future & Beyond
Under "EWAY Future & Beyond," the 5 years from FY2021 are "EWAY Future," while the term from FY2026 is "EWAY Beyond." At the same time, the main participants to whom Eisai should make a contribution have been expanded from "patients and their families" to "patients and the general public." In addition to the desire of "empowering The People to realize their fullest life," we will promote the creation of science-based solutions focused around Eisai Group's biggest strengths in the areas of neurology and oncology. Through these activities, we will efficiently achieve the social good—to relieve people's anxiety over health and reduce health disparities. We aim to evolve into an hhceco (hhc philosophy + ecosystem) company, which empowers The People to realize their fullest life from the time that they are in good health up to the final moments of their lives.
Eisai's Therapeutic Areas of Focus :
Neurology and Oncology
Eisai has positioned neurology and oncology as its therapeutic areas of expertise and focus, where there are many diseases for which adequate treatments have yet to be established.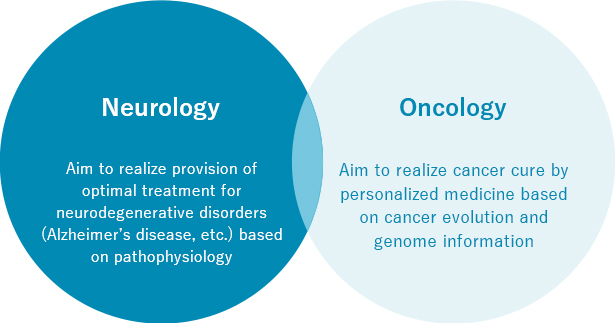 Corporate Concept
We give first thought to patients and the people in the daily living domain, and increase the benefits that healthcare provides to them as well as meet their diversified healthcare needs worldwide.
Eisai's corporate philosophy reflects our commitment to business activities aiming to increase the benefits to patients and the people in the daily living domain, who we clearly recognize as the key players in healthcare. This corporate concept is summarized by the term
"human health care (hhc)".
All employees are recommended to spend 1% of
their working hours with patients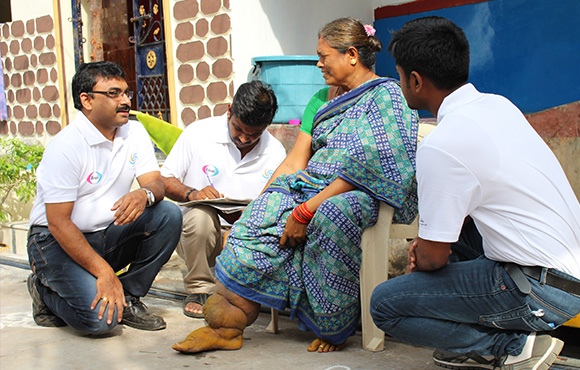 Eisai's Access to Medicines Initiatives
"Access to Medicines" is about ensuring that medicines and treatments are made available to the communities that need them. Eisai is promoting initiatives for improving access to medicines in developing and emerging countries.
29 countries
2.13 billion DEC tablets
(As of June 2023)
Eisai is committed to supplying tablets free of charge from its Vizag Plant in India to 250 million people at risk in lymphatic filariasis endemic countries through the World Health Organization until the disease is completely eliminated in these countries.
Social Recognition (as of April 2023)