Eisai's Initiatives for the Elimination of Lymphatic Filariasis
Eisai has been working on the elimination of lymphatic filariasis (LF). Diethylcarbamazine (DEC tablets), one of the LF treatments, was in short supply globally, and this posed a serious obstacle to the elimination of LF. In order to eliminate LF, Eisai has been manufacturing and supplying high-quality DEC tablets via the World Health Organization (WHO). Eisai has also been working on many activities for LF elimination.
Eisai's LF Elimination Initiatives
2010
The First Partnership on Neglected Tropical Diseases between WHO and a Japanese Corporation
Eisai signed a joint statement with the WHO in which it committed to supplying LF medicine DEC to the WHO free of charge. It was the first partnership formed by a Japanese company with the WHO to provide a medicine for a neglected tropical disease (NTD) free of charge. In the joint statement, Eisai also agreed to develop and manufacture a high-quality DEC tablet formulation and provide a total of 2.2 billion DEC tablets to the WHO free of charge by 2020.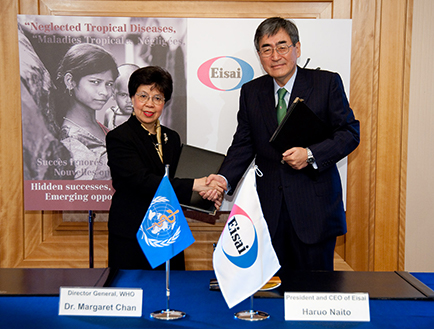 2012
Eisai Became a Signatory of the London Declaration, the Largest International Public-Private Sector Partnership to Date
Eisai, together with twelve other global pharmaceutical companies, the Bill & Melinda Gates Foundation, WHO, the U.S. and U.K. governments, the World Bank, and governments from NTD-endemic countries, pledged its support to the London Declaration, a coordinated effort to eliminate NTDs and the largest public-private partnership of its kind.

Neglected Tropical Diseases:
From Promises to Progress Tackling Lymphatic filariasis in Madagascar and Beyond
(video presentation)
2013
Eisai-Produced DEC tablets Became the First NTD Drug Worldwide to Receive the WHO's Prequalification
Eisai-produced DEC tablets were officially recognized as meeting the WHO's stringent standards by receiving WHO prequalification. This was the first case in the world where a drug for the treatment of an NTD was prequalified by the WHO.
Eisai Started to Produce DEC tablets at Vizag Plant in India and Commenced Free Supply to the WHO
Eisai began providing DEC tablets produced at its Vizag Plant in India to the WHO free of charge. The initial shipments of DEC tablets were sent to four countries—Papua New Guinea, Kiribati, Tuvalu, and Fiji.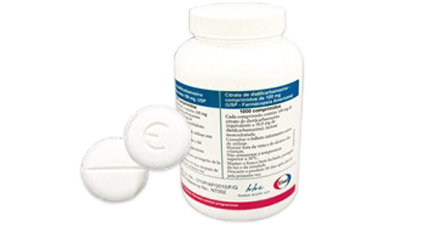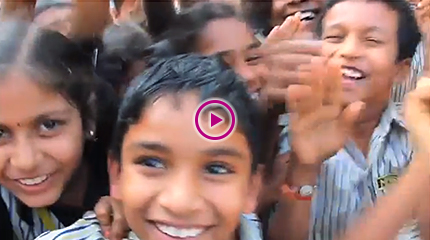 Eisai's Challenge of Greater Access to Medicines: Tackling Lymphatic filariasis
(video)
2015
Eisai Participated in New Partnership to Provide Diagnostic Kits for LF
Eisai has participated in a new public-private partnership with the WHO, the Bill and Melinda Gates Foundation and two other pharmaceutical companies to provide diagnostic kits free of charge, for use in evaluating the success of mass drug administration (MDA) in LF elimination.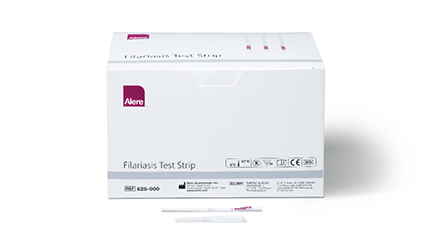 2017
5th Anniversary of the London Declaration
Donor Companies Including Eisai Set a Guinness World Record for "Most Medication Donated in 24 Hours"

In the 5th anniversary event of the London Declaration held in Geneva, Switzerland, Eisai announced to continue to provide lymphatic filariasis treatment DEC beyond 2020 via WHO for free to endemic countries that need DEC until lymphatic filariasis is eliminated in those countries.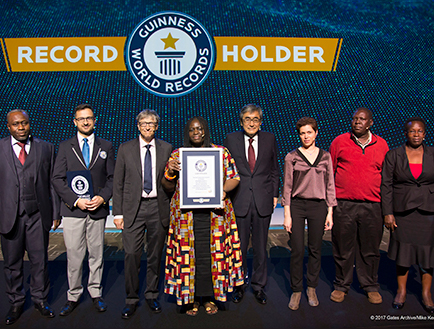 On January 30, the anniversary day of the London Declaration, 10 donor companies including Eisai set a Guinness world record for "Most medication donated in 24 hours" – a total of 270 million tablets.
2020
Eisai Created a Short Animation about Its LF Elimination Activities in the Last 10 Years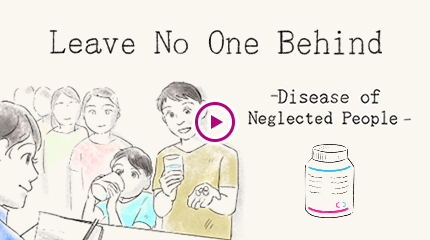 Eisai created a short animation about its LF elimination activities in the last 10 years.
Current Distribution Status of DEC Tablets for Endemic Countries
2.05 billion tablets for 29 countries
as of October 2022
Countries where DEC tablets are supplied and countries where LF is eliminated
● Countries where distribution has commenced

Countries where LF is eliminated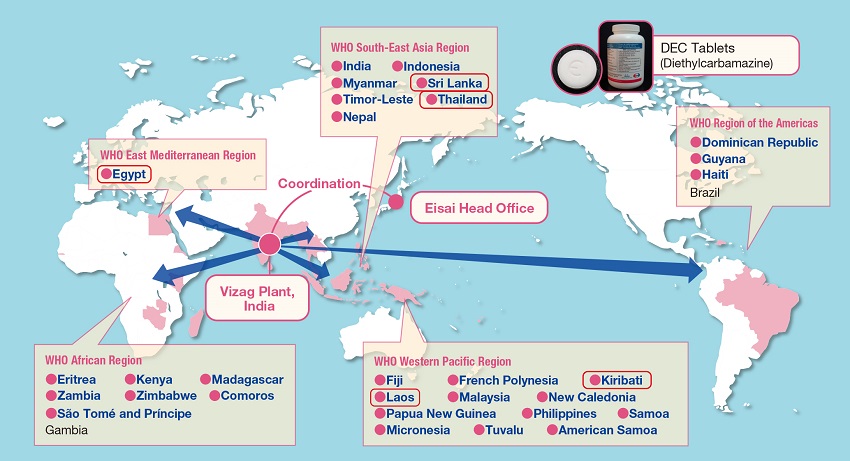 LF elimination was achieved in Egypt, Kiribati, Thailand and Sri Lanka out of 29 countries, where Eisai has provided DEC tablets.