"Policy Pitch", an event hosted by PoliPoli Inc. where Gen Z make policy proposals, was held on August 7, 2023. Sayoko Sasaki, Eisai's Vice President in charge of ESG, attended as a judge.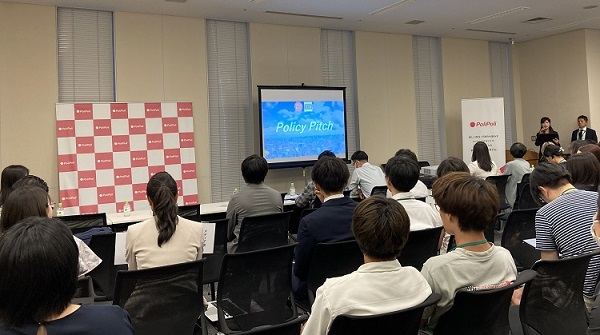 Mr. Katsunobu Kato, Minister of Health, Labour and Welfare, Mr. Yuichiro Tamaki, Leader of Democratic Party for the People, Mr. Hideki Murai, Special Advisor to the Prime Minister, and Mr. Kazuma Ito, CEO of PoliPoli Inc., gave talks in the opening session highlighting policies and initiatives co-created with Gen Z.
In the pitch session, nine groups of Gen Z project participants presented policy proposals followed by Q&A sessions on a wide range of topics, including expansion of support and promotion of public understanding regarding neglected tropical diseases (NTDs), issues of antimicrobial resistance (AMR), nutritional issues in pregnancy, expansion of child immunization, health care assistance to developing countries, planetary health, gender disparities in higher education and support for victims of sexual violence. After comments from Ms. Ayaka Shiomura, a member of Japan's House of Councillors from the Constitutional Democratic Party of Japan, and Ms. Mihoko Kashiwakura, Head of East Asia Relations, Bill & Melinda Gates Foundation, based on the decision of eight judges, the award-winning groups were presented with activity funds for their proposals.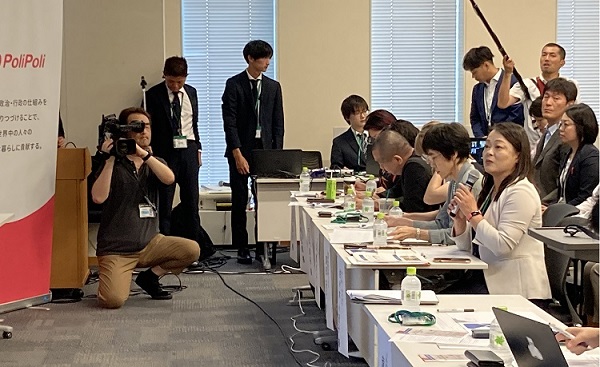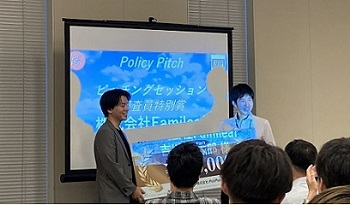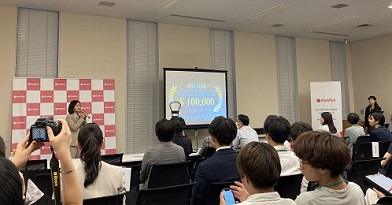 Presenting activity funds to the award-winning groups
Eisai co-sponsors the "Reach out Project" (in Japanese), a program organized by PoliPoli Inc. to foster next generation leaders in global health. In addition to the "Policy Pitch" event, Eisai is working on activities such as holding seminars on global health and organizing events to interact with patients in NTD-endemic areas (Global Health India Trip).
Eisai strives to achieve social good in the form of relieving anxiety over health and reducing health disparities as well as create long-term corporate value. We position our efforts towards global health an important business domain to achieve social good. Eisai will continue to promote global health initiatives and contribute to improving public awareness and understanding of global health by collaborating with various stakeholders including young generation.
Initiatives for Improving Access to Medicines Initiatives for Improving Access to Medicines for Non-communicable Diseases Recent Activities TOP