Eisai participated in the Global Health India Trip (organized by the Business Leaders' Coalition for Global Health, sponsored by Open Philanthropy) held on March 13-18, 2023, with the aim of improving social awareness of global health in Japan. We hosted an event for the trip's participants, consisting of Japanese media and members of Reach Out project (organized by PoliPoli Inc.), a program aiming to foster next-generation leaders in global health, to meet with lymphatic filariasis (LF) patients in an endemic area, and learn about their circumstance and LF itself.
1. Visit to Yarada village
Yarada Village is located in the state of Andhra Pradesh in southern India with a total population of approximately 3,800 people including about 50 patients suffering from LF. Since 2013, through a public-private partnership with the state government, Eisai has been working to raise awareness of LF, and improve sanitation by implementing anti-larval operations against mosquitoes, which carry the cause of the disease. On March 17, the participants of the trip visited the LF patients' houses, and learnt about the symptoms and lifestyle of patients.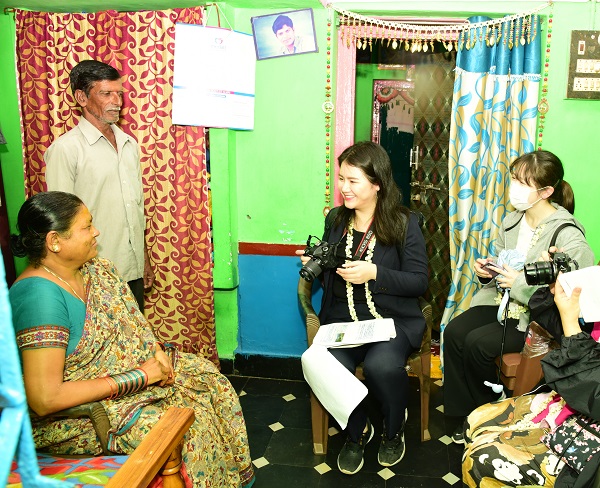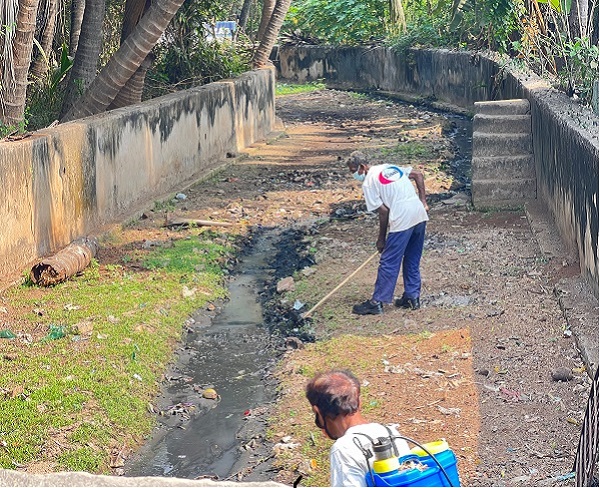 Participants learned that patients suffer from symptoms of LF such as fever and pain which last for several days, and cannot do everyday activities until the symptoms subside. Patients also shared that they experience discrimination when they go out of Yarada village. They also expressed their appreciation for Eisai's holistic efforts to eliminate LF, including free provision of LF treatment, improvement of sanitation and mosquito control in the village as well as their expectations for the continuation of such activities and expansion to other villages. Please watch the video below about the visit to Yarada village.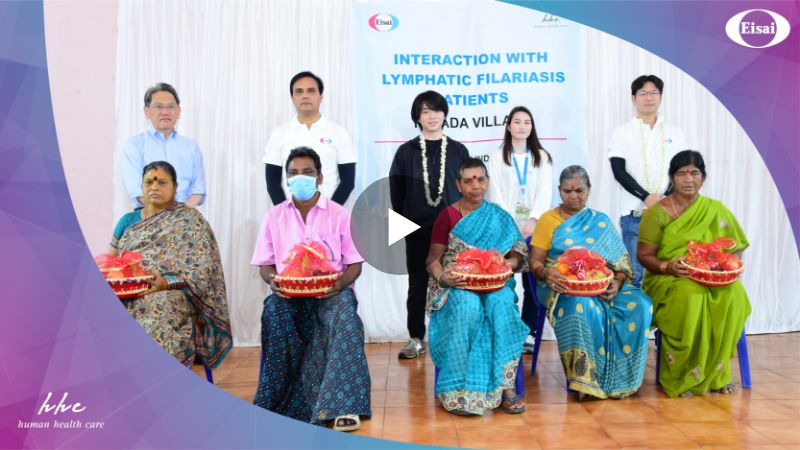 2. Visit to Eisai Vizag plant
After visiting Yarada village, the trip participants visited our Vizag Plant where we manufacture DEC tablets, one of the LF treatments provided free of charge for the global LF elimination program, and observed the production process of the tablets. We explained about Eisai's activities for eliminating tropical diseases including LF, and held a discussion session with the trip participants and Eisai employees. Vigorous discussions took place about Eisai's future action plan for LF elimination, challenges encountered in elimination activities, R&D activities for global health and the significance of addressing global health.
After the program, we received warm messages from participants, such as "In Yarada village, I was able to learn about the actual impact of the disease on patients' lives by having contact with LF patients. I think it's great that there are medicines which can prevent infection" and "It was a valuable experience to learn that as a pharmaceutical company, Eisai's initiatives go beyond the manufacturing and free provision of DEC tablets, and include community-based activities in areas where many LF patients live.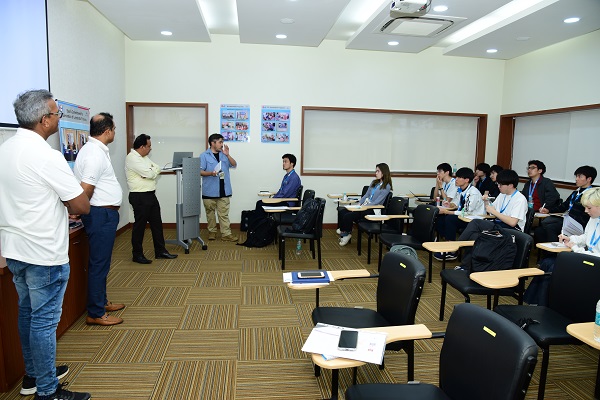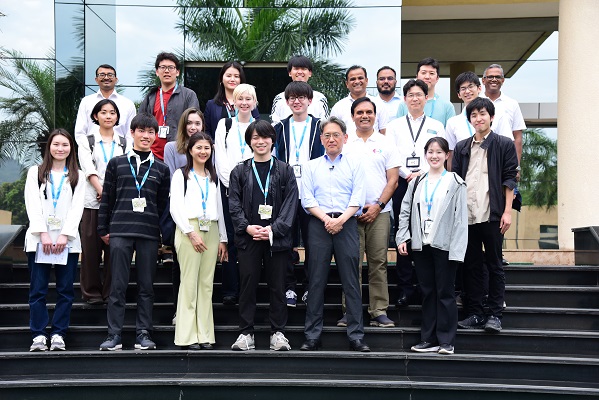 Eisai strives to achieve social good in the form of relieving anxiety over health and reducing health disparities as well as create long-term corporate value. We position our efforts towards global health including elimination of LF as an important business domain guided by our human health care (hhc) concept. Eisai will continue to promote global health initiatives and contribute to improving public awareness and understanding of global health through multi-sectoral partnerships.
Initiatives for Improving Access to Medicines Initiatives for Elimination of Neglected Tropical Diseases Recent Activities TOP