Eisai has been providing DEC tablets for free to lymphatic filariasis (LF) endemic countries through the World Health Organization (WHO) since 2013. There are still approximately 15 million people at risk of LF infection in Myanmar and it is one of the three major countries, including India and Indonesia, where Eisai has supplied a large amount of DEC tablets. The main strategy to stop the transmission of LF is to implement mass drug administration (MDA) to the entire population at risk of the disease. The Ministry of Health in Myanmar has been implementing MDA since it developed the National Plan to Eliminate Lymphatic Filariasis strategy in cooperation with the WHO in 2000.
This article highlights Ms. Saw Thandar Hlaing, who is responsible for the promotion of Eisai products in Myanmar and a DEC Manager*, and her participation in the MDA program implemented by the WHO and the Ministry of Health in western Myanmar in February 2023.
* DEC Manager: staff in charge of promoting LF elimination activities in their country in collaboration with the local government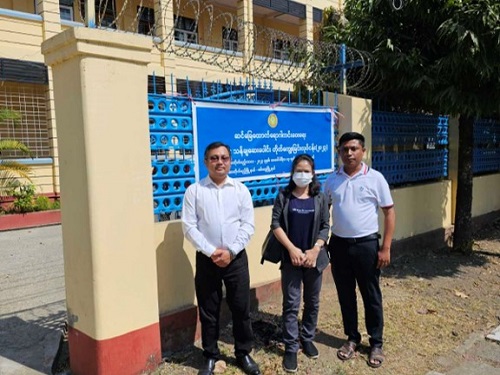 We participated in the MDA program implemented in 8 townships in Sittwe and MraukU districts of Rakhine state using Eisai's DEC tablets. Eisai has provided a total 527 million DEC tablets to Myanmar so far.
Eisai not only provides DEC for the MDA, but also works with the Myanmar Ministry of Health officials, local healthcare workers, and volunteers to raise awareness about the disease among local residents and explain the importance of taking the medicines to everyone in the area. Through Eisai's regular socialization with patients, we empathize with patients' sincere desire to be free from this disease, and in this MDA, we provided cleaning and first aid sets to patients during the medical examination and hygiene management programs conducted by doctors. Furthermore, we created T-shirts with a message encouraging local residents to participate in the MDA, and provided them to volunteers to wear.
By participating in this MDA, and implementing socialization with patients and disease awareness activities, we deeply thought about what we can do further to eliminate LF, and renewed our commitment to continue contributing to increase the benefits for LF patients and residents in endemic areas based on our hhc concept.
***
Eisai aims to continue contributing to the elimination of LF through the free provision of DEC tablets as well as activities such as MDA support, disease awareness activities, and maintenance of sanitation.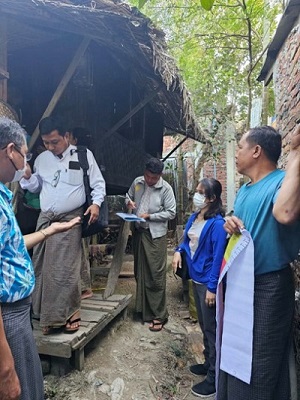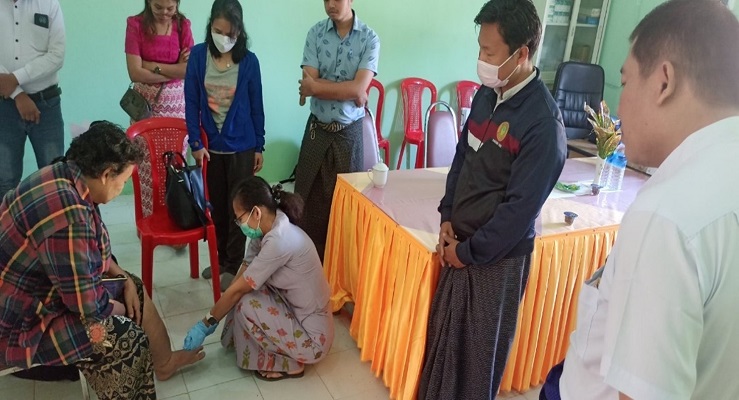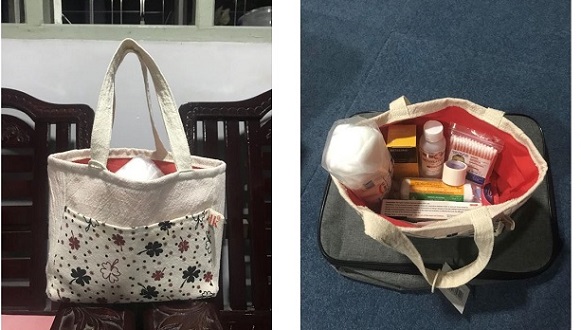 For previous activities, please see the following articles.
Eisai Awarded Certificate of Appreciation by Department of Public Health, Ministry of Health of Myanmar for Donation of DEC Tablets
https://www.eisai.com/sustainability/atm/ntds/activity/016.html

Lymphatic Filariasis Elimination Activities in Myanmar
https://www.eisai.com/sustainability/atm/ntds/activity/019.html
Initiatives for Improving Access to Medicines Initiatives for Elimination of Neglected Tropical Diseases Recent Activities TOP