Policy and Basic Concept
Eisai is anhhccompany that always thinks with patients and the people in the daily living domain in mind, and we are continually striving to understand their true thoughts and feelings.
We will further strengthen Diversity, Equity & Inclusion (DE&I) throughout the Company to ensure we can meet the increasingly diverse needs of patients and the people in the daily living domain, and focus on fostering a corporate climate that supports employees to continue to grow autonomously for bothhhcand self-realization with a clear vision of their own future, and that celebrates their challenges.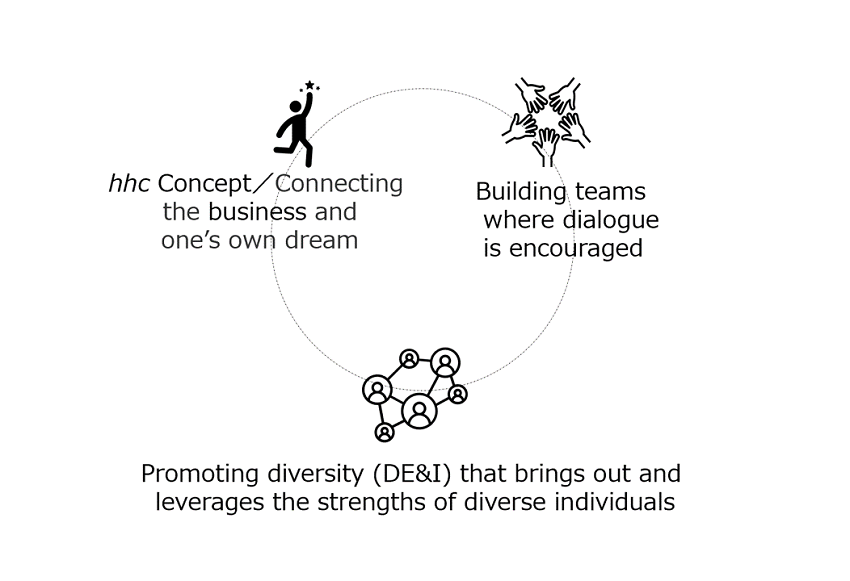 Targets, Issues and Actions
We work to build relationships of trust with stakeholders in and outside the company, and aim to create an environment in which human talents who continue to provide value to society can grow vigorously. For that purpose, in Japan, we have started a learning style reform to enable employees to select, challenge, and self-improve based on their own will and responsibilities.
We are shifting from a learning style in which the company specifies program content, participants, etc., to a style in which the employee chooses what to learn according to their personal characteristics, preferences, and needs, and takes on the challenge actively, by having prepared a lot of alternatives in regard to training curriculum, time, and place.
We are enhancing career development and training using e-learning, etc., and cross-border experiences in and outside the company, while attempting to shift from company-led career development to a proactive approach based on the diversified values of each employee and their willingness to take on challenges.
We are also working to create opportunities for employees to learn from each other, to practice learning on the job and to reflect on new experience, and to promote growth through communication between managers and team members.
In addition, we are working on new measures, both hard and soft, such as establishment of new paid leave that can be used for self-development and social contribution activities, promoting dialogue via online among members within and outside the organizations.
Structures and Systems
Eisai has a number of programs that support proactive career development and cross-divisional interactions within and outside the company, enabling employees to expand the field of vision, enhance their expertise, and develop their careers on their own by utilizing a variety of programs in addition to their daily work.
Development Process (Japan)
A system that supports the diverse career development and the programs that encourage self-development of employee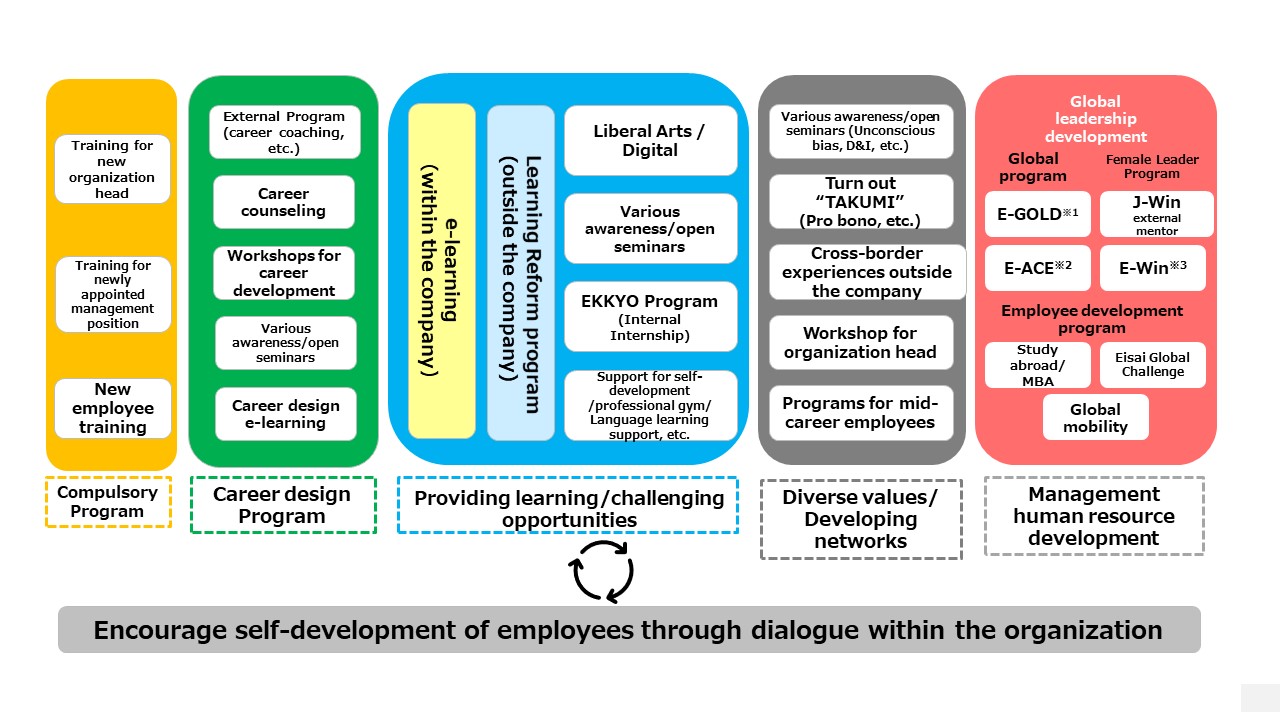 *1

E-GOLD(Eisai Global Opportunity of Leadership Development)

*2

E-ACE(Eisai Agile Change for Excellence)

*3

E-Win(Eisai Women's Innovative Network:career development programs for female employees)
Initiatives
Case Studies in Japan
■ Compulsory (level-specific) Program
Training for new employees (including on-boarding, one-on-one mentorship, and follow-up training)
Training for newly appointed management position
Training for new organization head, etc.
*

All level-specific programs include socialization with patients and their families or an online session for knowledge exchange.
Photographs at the socialization/knowledge exchange session of level-specific programs at each level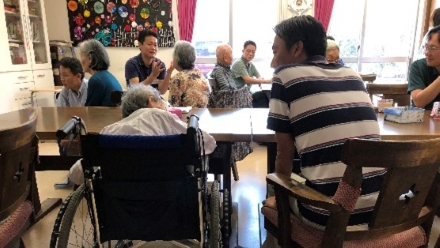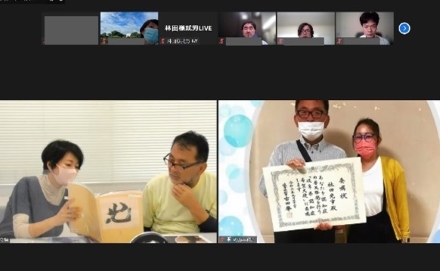 ■ Providing Opportunity for Learning/Challenges
Learning Style Reform Program (For all employees)
This is a selective training program to create opportunities for every employee to challenge and learn on their own initiatives and responsibilities. (Approximately 40 types of training content)
We are implementing this program with the aim of having employees learn from each other with people outside the company, and to foster human talents with new values, added values, and diversity. (Total participations: 342 employees in FY2022)
EKKYO (Internal Internship) Program
This is an internal internship program that allows employees to learn about jobs outside their own organization, without a personnel transfer.
The program is designed not only to provide employees with information on various organizations, but also to give them an opportunity to think about work processes, the significance of their work, and what they want to be in the future by placing themselves in an environment that is different from their usual work place. (Participation: 73 employees in FY2022)
Data
Training Results for fiscal 2022
| By Country | Training Expenses (per person) |
| --- | --- |
| Japan | 170,000 yen |
| Americas*1 | 280,000 yen |
| EMEA*2 | 62,000 yen |
| China | 19,000 yen |
| Global Average*3 | 55,000 yen |
*1

North America

*2

Europe, Middle East, Africa, Russia, Oceania

*3

Global Average: Eisai Network Companies (Japan), Americas, EMEA, China, Asia, etc.