Eisai has been supporting the Pacific Program to Eliminate Lymphatic Filariasis (PacELF) of World Health Organization (WHO) in collaboration with Japan International Cooperation Agency (JICA) since 2013. Eisai has provided approximately 10.4 million DEC tablets, a treatment for lymphatic filariasis, to Papua New Guinea.
Mass drug administration (MDA) of lymphatic filariasis treatment in Papua New Guinea has been postponed due to the COVID-19. In collaboration with JICA, Eisai donated 50,000 masks and 35,000 gloves for the COVID-19 countermeasures in resuming MDA in Papua New Guinea. Eisai's support for MDA was featured in Papua New Guinea's national newspaper "The National".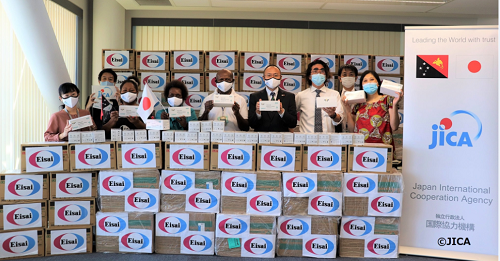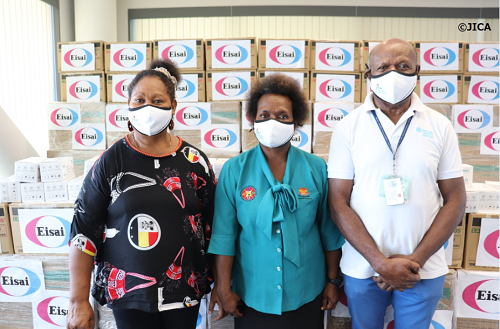 The DEC tablets provided by Eisai in collaboration with JICA have been used in MDA in New Ireland (2014-2018) and East New Britain (2019-present) in Papua New Guinea. From this fiscal year, Eisai's DEC tablets will also be used in MDA in West New Britain.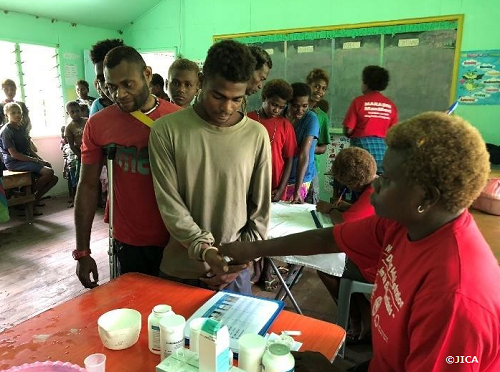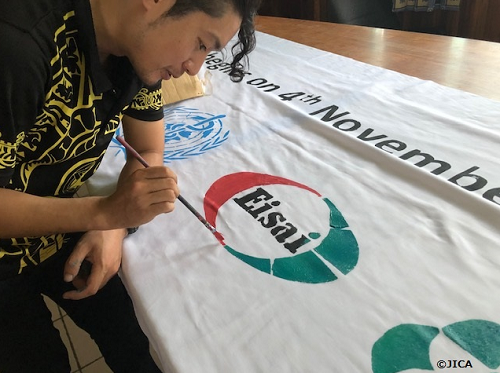 Eisai will keep working on lymphatic filariasis elimination through many activities in addition to the free provision of DEC tablets.
Initiatives for Improving Access to Medicines Initiatives for Elimination of Neglected Tropical Diseases Recent Activities TOP