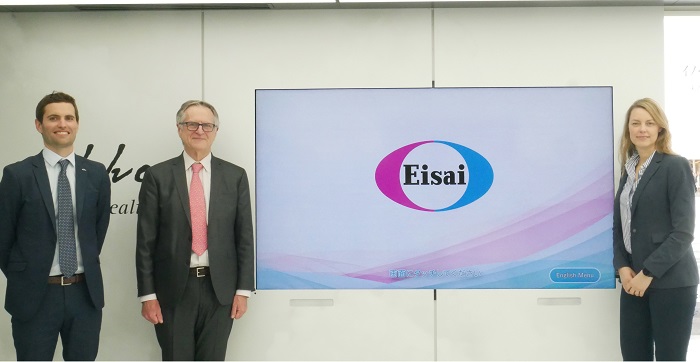 Please tell us how Eisai initiated drug discovery in global health.
Dr. Gusovsky: In early 2000s, there was lack of progress in development of new drugs for tropical diseases affecting primarily low- and middle-income countries. We could not ignore it as an hhc driven pharma company and embarked on a mission to create new drugs for tropical diseases. At Eisai's Tsukuba Research Laboratories, we discovered that the protein GWT1, which we had previously identified as a target molecule for antifungal drug development, is also present in Plasmodium falciparum, the parasite that causes malaria. We started developing a drug targeting this protein and as a result of these efforts, E1511, an inhibitor of Plasmodium GWT1, was selected as a clinical candidate in 2021.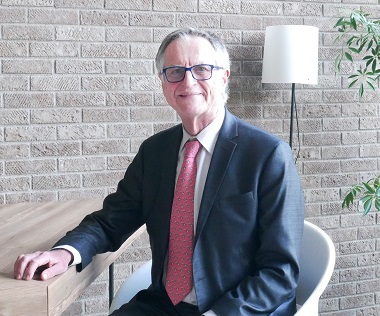 In 2003, Professor Urbina (Venezuelan Institute of Scientific Research) reported that ravuconazole, an antifungal agent discovered at Eisai's Tsukuba Research Laboratories, showed potent activity against Trypanosoma cruzi, the parasite causing Chagas disease. This discovery led to a collaboration with DNDi and the clinical evaluation of fosravuconazole (E1224), the prodrug of ravuconazole, for the treatment of Chagas disease in Bolivia, which unfortunately did not show superiority to existing treatments. However, a strong relationship with the Drugs for Neglected Diseases initiative (DNDi) was established through this project and led to our ongoing collaboration to develop a new drug for mycetoma with DNDi, Mycetoma Research Center (Sudan) and Global Health Innovative Technology Fund (GHIT Fund).
Please tell us about Eisai's pipeline in global health.
Dr. Gusovsky: We have a strong and competitive pipeline in global health. We are working to develop new drugs for malaria and tuberculosis as well as several neglected tropical diseases (NTDs) including mycetoma, Chagas disease, leishmaniasis and filarial disease.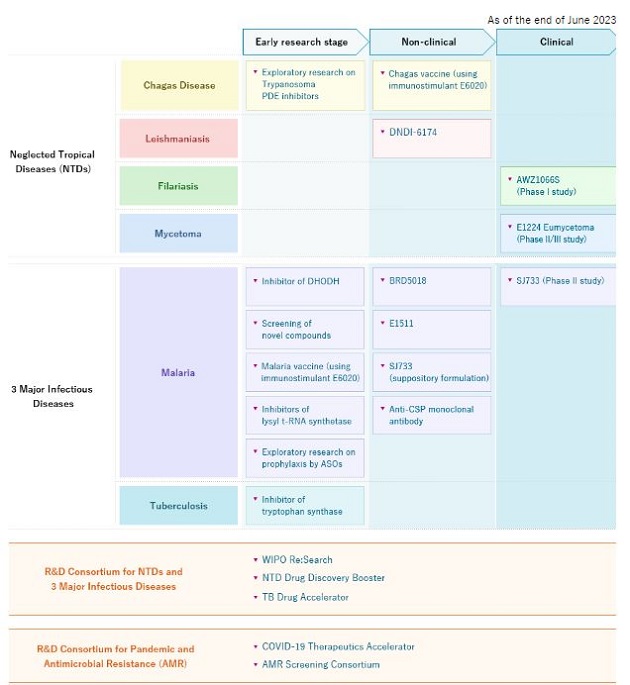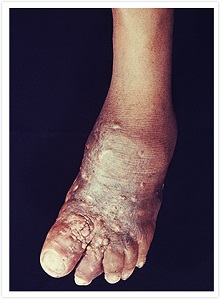 I would like to highlight our drug discovery for mycetoma.
Mycetoma is a progressive, chronic subcutaneous infectious disease that comes in either bacterial (actinomycetoma) or fungal (eumycetoma) form. It is characterized by devastating deformities, disability, and high morbidity. Mycetoma was officially recognized as the 18th NTD by the World Health Organization (WHO) in 2016. It is said to be one of the most neglected tropical diseases since there is a lack of basic information including its transmission pathway and incidence.
The cure rate for fungal mycetoma is 35% with current treatments1 and amputation is common when treatment fails. It is endemic in Sudan and other African countries as well as India and Latin America.
What are the challenges you face and how do you overcome those challenges in drug discovery for global health?
Dr. Gusovsky: Drug development in global health presents three major challenges:
1.

the need for innovative financing models in order to progress advanced projects through pivotal clinical trials

2.

the need to establish infrastructure in order to perform clinical research in endemic countries

3.

the need for resources to facilitate access to medicines as new products become available.
For innovative financing models, we are working with various organizations in Eisai. We also collaborate with external partners such as GHIT Fund, a public-private partnership co-established in April 2013 by partners such as Japanese pharmaceutical companies including Eisai, the Japanese government, and the Bill & Melinda Gates Foundation, for the purpose of accelerating development of new medicines to cure infectious diseases in developing and emerging countries.
Eisai's partners in these efforts are key scientists in various areas of global health and work at academic institutions in the United States, the United Kingdom, Europe, Japan, and South America. Several of the projects initiated with the support from GHIT Fund have reached clinical development. In addition, we have successfully secured funding from other organizations such as the US Department of Defense, and the UK Medical Research Council.
Please tell us what you would like to achieve in the future in global health?

Dr. Peat: Our focus is on developing and delivering medicines to address the enormous unmet need in neglected patient populations. I want to make sure that we do this as effectively as possible, using innovative approaches to accelerate our progress. Our strategy has several key elements. First, we pursue deep collaboration with leading academics, non-profits and even other pharmaceutical companies – in each case seeking synergy with our own capabilities. Second, we apply new technologies to global health where these offer transformative possibilities – including advanced nucleic acid therapeutics and AI for rapid compound screening. Third, we engage innovative finance models to support our programs – leveraging a wide range of external funding as well as novel mechanisms for both R&D and access. We striving to improve healthcare environment and build ecosystem mainly through direct investment and Limited Partnership investment in AAIC Investment, which invests in African healthcare start-ups.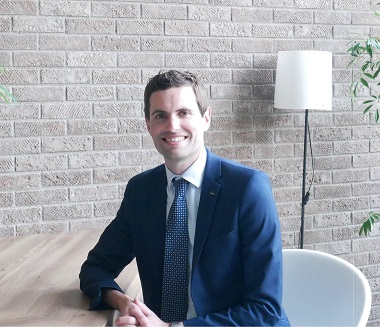 A key aim for me is to see our efforts result in Eisai's first new treatments for a tropical disease – such as fosravuconazole for mycetoma (with DNDi and Mycetoma Research Center) and SJ733 for malaria (with University of Kentucky), both of which are progressing well in clinical trials. The approval of a new medicine would represent a significant accomplishment for us, with major impact on patients suffering from these diseases. In addition, I would like to advance our innovative preclinical pipeline into human studies. For example, we have programs to develop long-acting prophylactics using both monoclonal antibodies (with PATH, GlaxoSmithKline and Ehime University) and antisense oligonucleotides (with University of California, San Diego), which could be transformative in the fight against malaria. We are also using AI models to expedite identification of new drug candidates for Chagas disease together with our Argentinian collaborator, Universidad Nacional de La Plata (UNLP). That program focuses on repurposing previously studied compounds, offering an accelerated pathway to clinical studies. I am excited by the potential for these all programs to contribute to pressing global health challenges.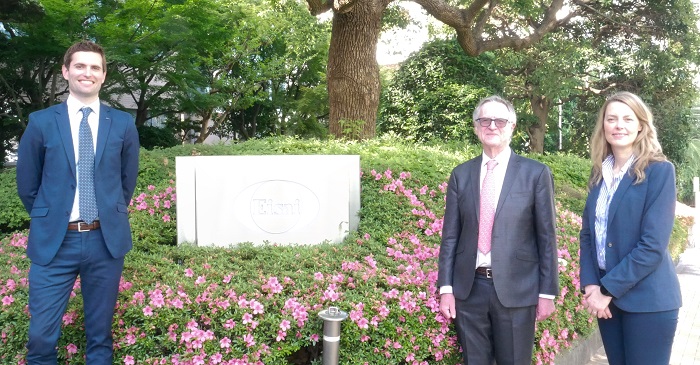 Initiatives for Improving Access to Medicines Research & Development for Improving Access to Medicines Recent Activities TOP