World Malaria Day is marked each year on April 25.
It was established at the General Assembly of the World Health Organization (WHO) in 2007 to promote understanding of the world's malaria epidemic, and to reach out to many people highlighting the necessity for further efforts to prevent and conquer the disease. 
The WHO report in 20221 highlighted that about the half of the world's population is exposed to the risk of malaria2, and there were an estimated 247 million malaria cases in 84 countries in 2021, of which about 620,000 lost their life. In particular, infants, children under the age of five, and pregnant women are more likely to develop serious illness and are always at risk of life-threatening conditions.
For Eisai, through our efforts towards improving access to medicines such as elimination of neglected tropical diseases and malaria, we are seeking to create long-term corporate value and social impact based on our corporate concept "human health care (hhc)". In terms of development of antimalarial drugs, we are working with global partners such as Medicines for Malaria Venture (MMV) and the Global Health Innovative Technology Fund (GHIT Fund) to eliminate the disease. We interviewed our scientist Takaaki Horii, who has been working on development of new antimalarial drugs for many years.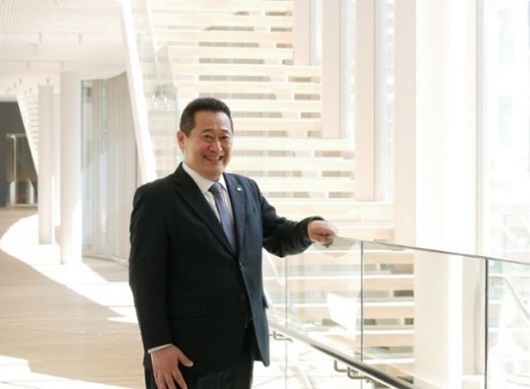 Please tell us how you started working on malaria?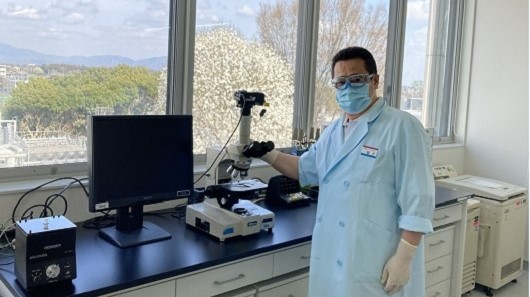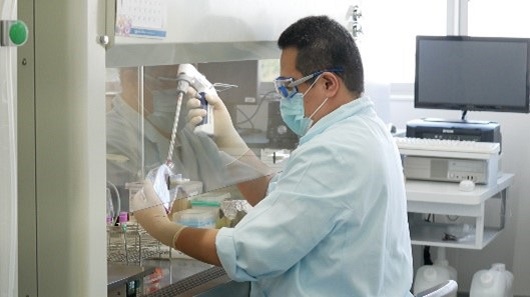 Eisai started its activities for malaria in 2003. When I joined the company, senior members at the Tsukuba Research Laboratories had already started discussion over the activities. At that time, hhc activities3 (activities to plan and implement ideas found through socialization with patients and people in the daily living domain in business operations) had already been launched based on an idea to apply our new concept of the antifungal drugs to malaria. Since the malaria parasite has common targets with fungus, we believed that we could contribute to many patients if our idea was correct. Based on this belief, we gradually advanced what we could do in the research lab, such as study groups and assay system planning. The idea turned into a full-scale project in 2009. Since then, we have proceeded the project with guidance from academic leaders including the introduction of technologies for malaria experiments from Kitasato University.
How to operate in areas outside our franchise, and how do we create rails where there are no rails? We have fostered our projects through collaboration with in-house drug development experts and external partners.
What are your thoughts on antimalarial drug development?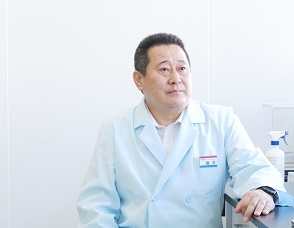 Our ultimate goal is saving patients who have been incurable with conventional medicines, with the drugs we create. The causative factors of infectious diseases are found outside the human body. Patients exhibit symptoms after being attacked by pathogenic agents that have entered into the body. As targets of the treatment are pathogens rather than the human body, the activity of the drug against the pathogen in the laboratory translates directly to their efficacy in the clinic, meaning that it is possible to find highly promising new drug candidates. We have been searching for lead-substances for new drugs to protect human body from pathogenic attacks by making use of our experience in microbiology research. The majority of patients who lose their lives to malaria are children. Many children under the age of five lose their lives in areas such as Africa where medical care is insufficient. I am motivated by the thought that I must do something to change this situation.
I hope African children can grow up healthily. I would like to address the current situation as soon as possible where a child dies in every 2 minutes due to malaria.
How have you captured the thoughts of patients and then incorporated them into drug development?
Most malaria cases are found in areas with high temperature and humidity. The risk is highest in Sub-Saharan Africa where healthcare systems are inadequate since countries are unable to take necessary steps due to financial difficulties. Moreover, people are trapped in a vicious cycle of poverty as they lose opportunities of education or work due to being infected with malaria.
People in malaria endemic regions live under environments where mosquito bites are more likely. Poverty inevitably forces them to give lower priority to protecting themselves from risks, so it is common for them to make fishnets or clothes out of the mosquito bed nets they are provided with. Eliminating tropical disease requires not only therapeutic medicines but also development of preventive medicines, controls over vector animals and awareness activities. However, as such activities need time and cooperation with many stakeholders, what pharmaceutical companies like us should do at first is develop curative and preventive medicines. Furthermore, single-dose therapy is required for a curative medicine. For a medicine that needs dosing three times, if the fever goes down after taking the first dose, people may not take second and third doses but rather give them to others or keep them for a case where their children get infected. In turn, this will also lead to drug resistance. For this reason, many drug development projects are proceeding under a shared global malaria control slogan "Let's create a drug for single-dose cure!"
Have you encountered any specific difficulties that are unique to malaria treatment?
There are many difficulties particularly for malaria. Drugs that can be used in areas with underdeveloped medical infrastructure are needed. Those drugs should be adopted in villages without doctors. Oral medicines are preferred to injections. While developing drugs, we have to keep in mind that drugs need to be stable without a refrigerator or must be resistant to heat and humidity.
What is an event that gives you a sense of accomplishment?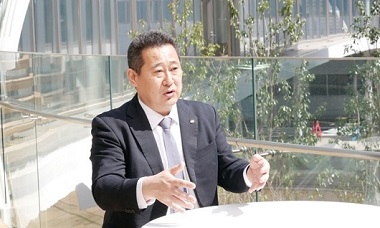 What really makes me happy is the moment when I find good compounds, or in other words, when drug seeds are found to be effective in experiments. My motivation is further enhanced when I find potential compounds through new concepts which no one has ever done before. I also feel a sense of accomplishment that I am one step closer to bringing drugs that can be used by patients when I receive a good response from external partners and experts.
I believe that if people from various fields join together their expertise and abilities, that may lead to the elimination of malaria.
Knowledge and motivation gained from global partners in collaboration
If you want to go fast, go alone. If you want to go far, go together
Networking is what I focus on to make patients' thoughts a reality. I view physicians, academic leaders and partners sharing a common purpose to save African children as collaborators rather than competitors. I actively participate in scientific conferences or events outside of our company in an effort to contribute to better drug development.
Given that clinical trials must be conducted in areas without sufficient healthcare infrastructures, collaboration with external partners who are skilled with clinical trials in the field of tropical diseases is essential for antimalarial drug development. Since MMV, one of our partners, also has its advisory board, we present the benefits of projects through intensive discussions. I believe that while the process is highly challenging, it is a highly preferable environment for the project as it will be an opportunity to make careful consideration upon fast external feedback. Following is a well-known African proverb. "If you want to go fast, go alone. If you want to go far, go together". As you can see in this saying, the attitude where everyone tries to do something together for the same developing countries becomes my motivation.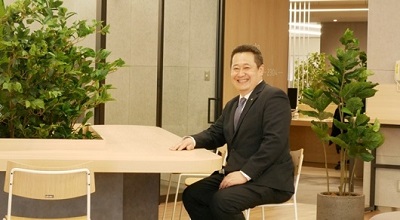 Characteristics of new antimalarial drug development and future research
A unique feature of antimalarial drug development is that treatment effects can be seen at an early stage. I am excited to work with many people through further collaboration with external partners
Antimalarial drug development has a unique aspect ― treatment effects can be confirmed as early as Phase I clinical studies. Given that the therapeutic approach for infectious disease is to directly target the pathogen, efficacies seen in a laboratory are highly likely to be reproduced, as long as there are no concerns about blood concentration and safety profiles of drugs.
I would like to keep focusing on collaboration with external partners. Collaboration with partners and support from GHIT Fund have been essential for proceeding projects. Enhancing collaboration is necessary for malaria projects, while considering collaboration with new partners is necessary for other therapeutic areas. Although the experiments themselves are important, going out of office and expanding networks with partners who share common goals to save African children gives me a very positive feeling. As the COVID-19 pandemic is almost over, I am excited to meet various people again.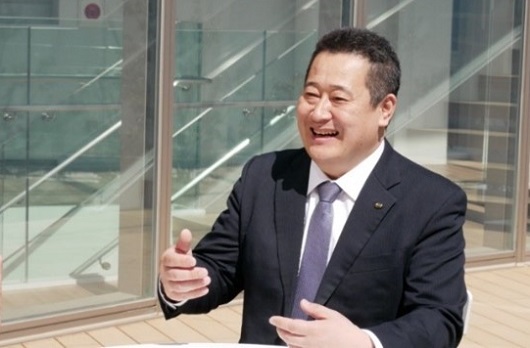 Initiatives for Improving Access to Medicines Research & Development for Improving Access to Medicines Recent Activities TOP