Eisai Co., Ltd. (Headquarters: Tokyo, CEO: Haruo Naito, "Eisai") announced today that it has redesigned its entire corporate website and it is now accessible to the public at http://www.eisai.com (global site).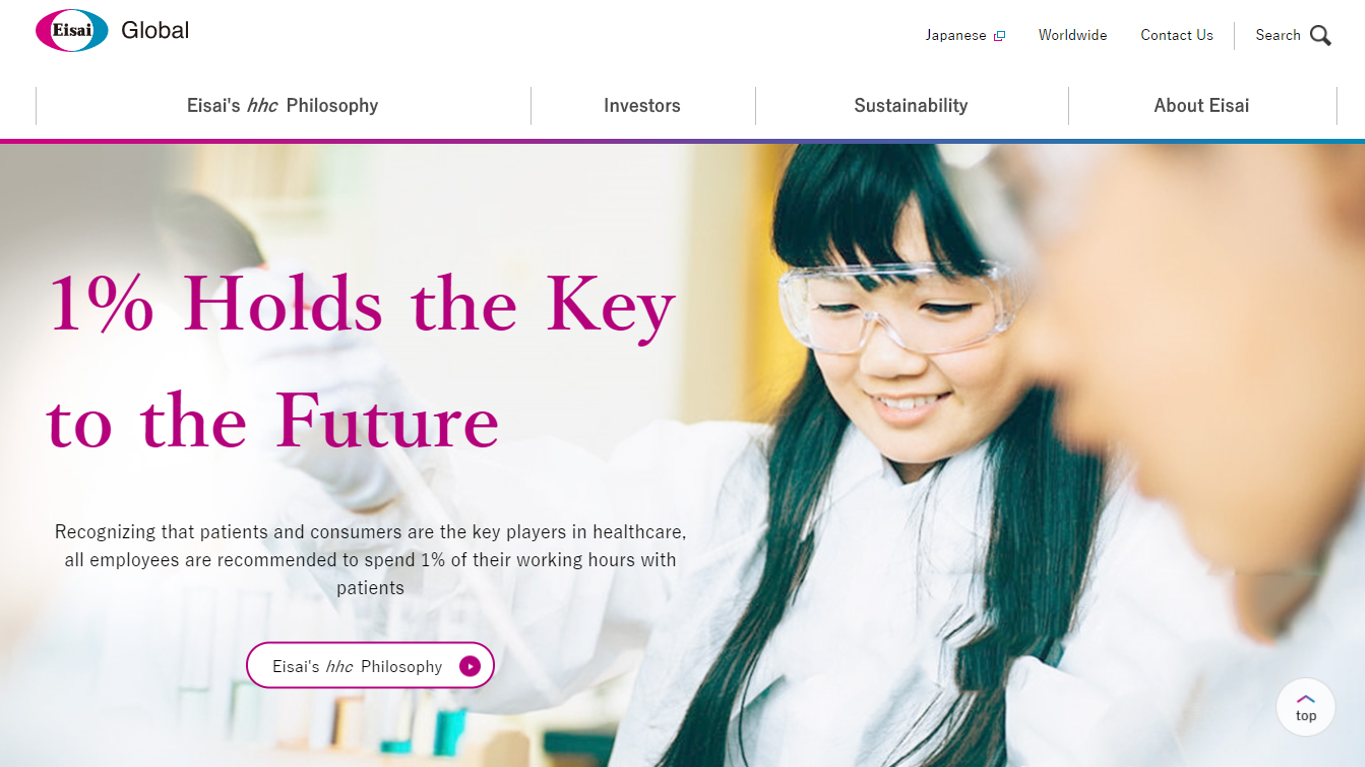 The corporate website has been redesigned to function as an important medium to communicate Eisai's corporate philosophy and business activities to all stakeholders, and disseminate information in an easier to understand way. The key points of the site redesign are as follows:
1. Improvement of accessibility through site redesign

In order to communicate Eisai's corporate philosophy and other current topics such as business activities, a key visual has been implemented and the design has been completely revised. In order to provide information in an easy to understand way for each of our stakeholders, information has been categorized within the site navigation which is separated by stakeholder.
2. Improvement of ease of use, ease of browsing
The new site adopts responsive web design to enable optimizing the display of content to the screen size of various devices such as PCs, smartphone and tablets.
3. Enhancement of sustainability content
Content on ESG (Environment, Social and Governance), which is an important theme for the improvement of corporate sustainability at present, has been enhanced.
Through this site, as well as further efforts in the timely, appropriate and easy to understand disclosure of information, Eisai is aiming to develop and maintain favorable relations with all of its stakeholders.
Media Inquiries
Public Relations Department,
Eisai Co., Ltd.