Eisai Co., Ltd. (Headquarters: Tokyo, CEO: Haruo Naito, "Eisai") announced today that its Chinese subsidiary, Eisai China Inc. (ECI) has completed construction of a new oral solid dose (OSD) production facility and an administration building at the site of its new Suzhou plant located within the Suzhou Industrial Park.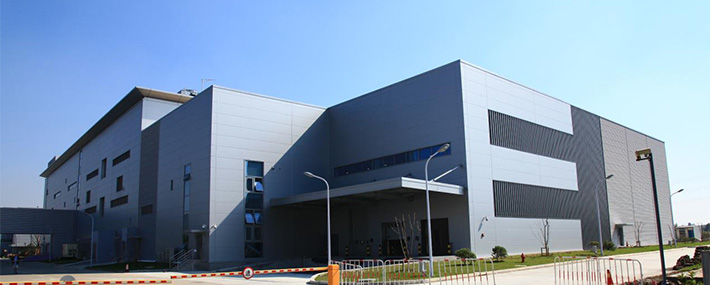 Aiming to further expand its contribution to patients in China, Eisai has been working to establish a new Suzhou plant on a new industrial site more than five times larger than the current Suzhou Plant (OSD production facility) to further strengthen the stable supply chain as well as improve production efficiency. ECI established a parenteral facility in November 2014, where it manufactures the injection formulation of Methycobal®. The newly completed OSD production facility stands three floors aboveground and contains floor space of approximately 20,240 m2, and its production capacity (formulation of approximately 3 billion tablets / packaging for approximately 5 billion tablets per year) is approximately double that of the current Suzhou Plant. Operations are expected to commence in the second half of fiscal 2018, and the new OSD facility will handle the formulation and packaging of oral solid dose products such as Methycobal, Aricept® and Pariet® for the domestic Chinese market. The current plant will be closed after operations fully commence at the new Suzhou Plant's OSD production facility.
Eisai's business operations in China are one of its core businesses which is third-largest in scale after Japan and the United States. Through the completion of the OSD production facility at the new Suzhou Plant, Eisai seeks to strengthen its in-house domestic production system in China and expand its stable supply chain of high quality pharmaceuticals, contributing to increasing the benefits to patients and their families in China.
Media Inquiries
Public Relations Department,
Eisai Co., Ltd.
<Notes to editors>
1.Outline of New Suzhou Plant
Location: 168 Xingpu Road, Suzhou Industrial Park, Suzhou, Jiangsu, China
Site area: Approximately 134,000 m2
(1)Oral Solid Dose Production Facility
(Construction completed)
Floor space: Approximately 20,240 m2 / Three floors
Main functions: Formulation, packaging, storage, etc.
Products to be manufactured: Methycobal, Aricept, Pariet and other products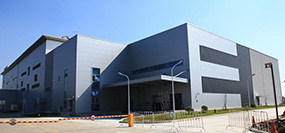 (2)Parenteral Production Facility
(Construction completed in November 2014)
Floor space: Approximately 5,690 m2 / Two floors
Products manufactured: Methycobal injection and other products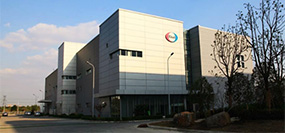 (3)Administration Building
(Construction completed)
Floor space: Approximately 2,230 m2 / Two floors
Main facilities: Offices, meeting rooms, cafeteria, etc.