A Comprehensive Pharmaceutical Manufacturer Focusing on the Research, Development and Sales of Prescription Medicines
Eisai is a global pharmaceutical company that focuses mainly on research and development, and manufacturing and sales of prescription medicines. Eisai employs 10,452 people worldwide (as of end of FY 2016), and has consolidated revenue of 539.1 billion yen (FY 2016). Eisai is comprehensively expanding its OTC drugs (sold at pharmacies and drugstores) and generic drugs businesses in Japan in addition to its prescription medicines business.
Sales of OTC drugs, including the Chocola BB® series, account for a few percent of overall sales while prescription medicines account for more than 90%.
Prescription medicines being developed as global brands by Eisai include the in-house developed antiepileptic agent Fycompa®, the antiobesity agent BELVIQ®, currently marketed in the United States, and in the oncology field, the anticancer agents Halaven® and Lenvima®. Further growth is expected for these in-house developed anticancer drugs with the advance of global development, including Japan, the United States and Europe.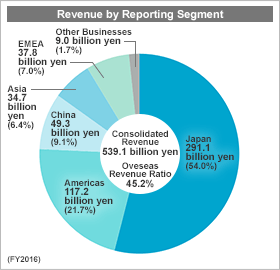 Corporate Philosophy
The realization of human health care (hhc) is clearly stated in Eisai's corporate philosophy. We are keenly aware that the key players in healthcare are patients, their families and consumers and we seek to take pride in performing our business through improving benefits for them. This idea is summarized in the term "hhc".
In 2005, the corporate philosophy itself was incorporated into Eisai's Articles of Incorporation. Four specific philosophies are clearly stated in Article 2 of chapter 1 of the Articles of Incorporation and have permeated throughout the company to be shared with each and every employee today. In pursuit of the realization of our corporate philosophy, we also undertake various initiatives on a continuous basis based on the perspective of our stakeholders.
The handwritten letters "hhc" used in our corporate philosophy logo are modeled on the signature of Florence Nightingale (1820-1910, UK), the mother of modern nursing education. "For example, what would you do if you were Florence Nightingale?" We ask ourselves this each time we look at the mark which uses her handwritten letters.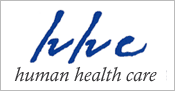 Focus Areas
The Fields of Neurology and Oncology
By concentrating resources on specific areas, Eisai strives to grasp the latest information more quickly, from fundamental to clinical topics, including cutting edge technology and trends in medical settings, and in doing so, Eisai aims to enhance the success rate of research and development on the basis of this detailed information, producing results on a continuous basis.
In particular, we have concentrated research and development resources intensively in the fields of neurology and oncology, as focus areas. There are still many diseases in these areas for which adequate treatments have not yet been established. We are continuing our research in these areas in order to produce new and beneficial drugs.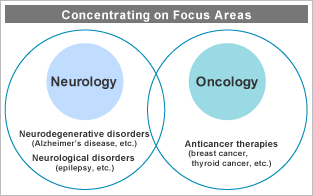 Target of the Neurology Field
We are focusing research and development mainly on two diseases, dementia and epilepsy, in the neurology field. Utilizing our experience in the development and marketing of Aricept (donepezil), an in-house developed treatment for Alzheimer's disease, we are conducting further research in order to to deliver new treatments for Alzheimer's disease patients. In the epilepsy field, Fycompa®, an in-house developed treatment which uses a novel mechanism of AMPA receptor antagonist, is being marketed in Europe, the United States, Japan and Asia. In addition, Inovelon®/Banzel® is marketed in Europe, the United States, Japan and Asia, and Zebinix® (eslicarbazepine) is marketed in Europe.
Approach to the Oncology Field
Eisai has undertaken research to create therapeutic agents for the oncology field since 1986. Microtubule dynamics inhibitor Halaven® (eribulin) is sold in the United States, Europe, Japan and Asia as a treatment for breast cancer. Another in-house developed medicine, Lenvima®, a multiple kinase inhibitor, has been launched in the United States, Europe and Japan since 2015. Lenvima has been approved for indications covering thyroid cancer and renal cell carcinoma, and clinical trials are currently underway to investigate its effect on a number of other cancers.
Initiatives for Improving Access to Medicines
Improving access to medicines involves making necessary medicines available to those who need them.
Eisai is engaged actively and continuously in activities to improve access to medicines. The spread of Neglected Tropical Diseases is a serious problem in many emerging and developing countries, and it is estimated that over 1 billion people in 149 countries and regions around the world suffer from these diseases. In an effort to eliminate lymphatic filariasis, one of Neglected Tropical Diseases, Eisai is committed to manufacturing high quality diethylcarbamazine (DEC) tablets at its Vizag plant in India and providing them free of charge to 250 million people at risk through the World Health Organization (WHO) until the disease is eliminated globally.