Eisai's marketing activities have expanded beyond developed countries such as Japan, the U.S. and Europe to emerging and developing countries. Under the lead of the Neurology Business Group and Oncology Business Group, Eisai creates synergies between its global brand strategies and local marketing in each region (Japan, Americas, China, Asia and EMEA) to contribute to patients.
Japan
IIntegrated reform of the medical and nursing care sectors in Japan is being implemented in line with escalating social security costs. The major aims of the reform are to differentiate and co-ordinate medical functions as well as enhance treatment at home. A key point of interest within this reform is a framework for Corporation of Regional Medical Collaboration set to be introduced in 2017. With the introduction of this framework, multiple healthcare corporations in a region could be managed in an integrated manner and a uniform policy for promoting collaboration could be established. This would include centralizing information concerning patients and those in need of nursing care as well as the joint purchase of medicines and equipment.
Another area drawing attention is the expansion of the home care market due to improvement in medical care service at home. Eisai believes that the continued division of hospital functions based on healthcare planning and expansion of home care going forward will drive changes in the direction of drug selection.
Eisai has transformed its Japan Pharmaceutical Business structure from fiscal 2016 in response to these environmental changes. Our efforts sought to shift to a structure with a focus on the medical, outcome and access domains, which includes establishment of the Access & Outcome Headquarters. Through collaboration with Medical Headquarters, we aim to provide new value to customers (access) through delivering information based on the real world data (medical), and pursuing outcomes (outcome) more than treatment efficacy including preventing falls and enhancing quality of life.
Dementia Solutions Business
Dementia has been positioned as a disease of primary importance that needs to be addressed worldwide and various measures to tackle dementia are being implemented globally. In Japan, the number of senior citizens with dementia is expected to rise to over seven million by 2025 (figure estimated by the Ministry of Health, Labour and Welfare).
With a focus on potential needs under such an environment, Eisai will establish a Dementia Solutions Business for the first time in Japan. We will effectively utilize the dementia assets that we possess in order to provide solutions to the disease. These assets include development and analytical capabilities that were generated through the development and commercialization of Aricept and a network established through community building that involves patient advocacy groups, medical professionals and local governments.
Japan Pharmaceutical Business
Eisai plans to provide "Integrated product packages", which contains multiple products, to pursue potential outcomes (high treatment efficacy and economic efficiency) as a new strategy for Japan Pharmaceutical Business. With the Integrated product package strategy, Eisai aims to maximize its contribution to regional medicine for patients by providing "Integrated product packages" consisting of products from Eisai, EA Pharma Co., Ltd. (gastrointestinal disease business) and Elmed Eisai Co., Ltd. (generic business) for the cure of high incidence diseases in home care, such as dementia, insomnia, osteoporosis, constipation and others.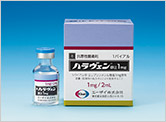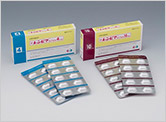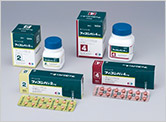 EA Pharma Co., Ltd.
In October 2015, Eisai entered into an integration agreement concerning the splitting off of a portion of Eisai's gastrointestinal disease treatment business and its subsequent succession by Ajinomoto Co. Inc.'s wholly-owned subsidiary Ajinomoto Pharmaceuticals Co., Ltd. The new consolidated subsidiary of Eisai called EA Pharma Co., Ltd., in which Eisai has a 60% stake and Ajinomoto has a 40% stake, started operations in April 2016.
EA Pharma is a gastrointestinal specialty pharma with a full value chain, namely research and development, production and logistics, and sales and marketing functions. EA Pharma aims to contribute to patients with gastrointestinal diseases through various products, such as Pariet and Elental, and area-focused R&D with five compounds at the Phase III stage.
Generic Drugs
Through Elmed Eisai Co., Ltd., a wholly owned subsidiary established in 1996, we are expanding our generic drugs business under the concept of developing "value-added generic drugs" that are accessibly priced and easy for patients to administer. Elmed Eisai works in close cooperation with MRs from Eisai Japan's prescription pharmaceuticals business to provide medical professionals with detailed product information as well as ensure the stable supply of high-quality generic drugs. As a member of the Eisai Group, Elmed Eisai strives to be a "human health care (hhc) company," contributing to patients' lives through its supply of high-quality generic drugs.
ConsumerhhcBusiness
Eisai offers a range of healthcare products that are available mainly in Japan, namely over-the-counter (OTC) drugs at drugstores for self-medication, quasi-drugs at convenience stores and products categorized as foods with nutrient function claims (FNFC) to support wellness.
Eisai aims to maximize the value of our national brands, including Chocola BB®, Nabolin®, Selbelle® and Travelmin®, which we have fostered since our earliest days, and to continue contributing to a higher quality of life.
In line with structural reform, we changed the name of the Consumer Health Product Division to the ConsumerhhcBusiness Division in April 2016.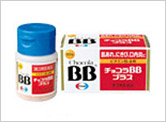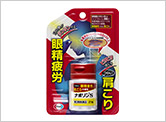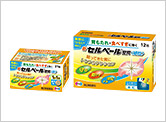 Americas
In the Americas, Eisai focuses on business in oncology and neurology. In the U.S., our major products are Lenvima®, Halaven® and Aloxi® in the oncology area, and the antiepileptic agent Fycompa® and the anti-obesity agent BELVIQ® in the neurology area. Going forward, we aim to drive ongoing growth in the U.S., the world's biggest pharmaceutical market, by expanding our four global brands Halaven®, Lenvima®, Fycompa® andBELVIQ®. In Canada, Brazil and Mexico, Eisai will be expanding its business by obtaining regulatory approval to market these global brands.
China
In China, the world's second largest pharmaceuticals market, revenue of the mainstay products Methycobal® and Aricept® are expanding and we are also pushing ahead with the development of the global brands Halaven® and Fycompa® in support of future business. We are shifting from a conventional business model focused on large cities in coastal regions and will expand coverage of Eisai products to inland areas, as well as small- and medium-sized cities and hospitals (low-tier market).
Eisai's China business initially established its presence in the country through a joint venture in 1991. In 1996, we established Eisai (Suzhou) Pharmaceutical Co., Ltd. (now Eisai China Inc.), a wholly owned subsidiary with manufacturing and sales functions. In 2014, we established Eisai China Holdings Ltd., a holding company in China, and set up an autonomy model led by local management to enable rapid decision-making for strategic investments.
Entry into Generic Pharmaceuticals Business in China
It is necessary to fulfill high needs for generic pharmaceuticals in order to expand coverage in the high-growth-potential low-tier market.
In December 2015, Eisai acquired Liaoning TianYi Biological Pharmaceutical Co., Ltd. (Benxi, Liaoning Province), a generic pharmaceutical manufacturing and marketing company in China. This company started business under the new name of Eisai (Liaoning) Pharmaceutical Co., Ltd. in January 2016. It has obtained manufacturing approval for approximately 90 items and has production lines and technologies enabling a variety of formulations. We produce high-quality, low-cost generic pharmaceuticals based on Eisai's strict quality control and assurance system to fulfill a wider range of medical needs in China.
Asia
In Asia, we focus on the marketing of three global brands, Halaven®, Lenvima® and Fycompa®.
In South Korea, one of the major countries, we launched Lenvima® and Fycompa® in FY2015, following Halaven®. Also in Taiwan, we launched Fycompa® in FY2015, and aim for the approval and launch of Lenvima® in FY2016.
In addition, we aim to expand market coverage and drive further growth in the emerging countries of India, Indonesia, Vietnam and Myanmar going forward.
Eisai implements an affordable pricing strategy that considers factors ranging from the economic situation to the insurance system of each country in order to provide patients with better access to our medicines.
EMEA
EMEA regional operations are headquartered in the U.K. and based at the European Knowledge Centre in Hatfield, Hertfordshire, where Eisai's production, drug discovery, clinical research and marketing functions are integrated at a single site. This facility serves as a hub from which it carries out wide-ranging sales of prescription medicines in the territories where it has jurisdiction. In the oncology area, Eisai launched Lenvima® in June 2015 as one of the global brands in oncology, following Halaven®. In the neurology area, including the global brand Fycompa®, Eisai markets four antiepileptic agents: Inovelon®, Zebinix® (brand name in Russia: Exalief®) and Zonegran®. Eisai will continue to make contributions to patients going forward, particularly in the oncology and epilepsy areas.
Aims to Secure Appropriate Pricing
Eisai aims to secure appropriate pricing for our products in order to deliver the medicines we create to as many patients as possible.
Realizing our corporate mission involves the integration of innovation in the discovery of new medicines that fulfill unmet medical needs with the securing of access to medicines that enable to deliver our newly developed products to more patients around the world. In order to ensure the sustainability of these initiatives, it is necessary that the value of innovation is appropriately assessed. However, in this environment of rising social welfare spending, there is a growing concern that the price of innovative new medicines is a contributing factor to increasing healthcare costs. As a result, there is a greater demand for evidence from the clinical trials that comprehensively demonstrates the appropriateness of the price of new medicines from various perspectives.
At Eisai, the Global Value & Access Unit (GV&A) has implemented a strategy for pricing new medicines appropriately from the perspectives of health economics and outcome research (HEOR) and health technology assessment (HTA). Under the leadership of the Unit president in the U.K., the activities are deployed globally, with the U.S. unit responsible for evaluating the economic efficiency of new medicines and the regional and national representatives in charge of medicine prices and access to medicines. GV&A summarizes the value of new medicines and creates the Value Dossier based on the perspective of economic efficiency obtained from the improvement of patients' quality of life (QOL) in addition to the efficacy and safety obtained from clinical trials. In this way, GV&A ensures the attainment of appropriate medicine prices in the markets of many different countries and aims to secure patients' access to the new medicines.